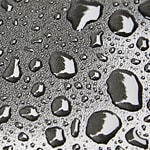 Does your car need a good cleaning, but you've already got one foot out the door? Don't sweat it! At Bend Honda, we care about the care and keeping of your vehicle, and so should you. Sometimes, however, you may be in a rush and at a loss of what you can do to clean your car quickly and effectively. That's why we've pulled together a few things you can do to make your car look presentable before you hit the road.
Quick Cleaning Tips
Remove Garbage- Do a quick run through, removing any and all garbage you see lying around.
Get Rid of the Big Stuff- See big, bulky items hanging out? Throw them in the trunk or take them in the house. Your passengers don't need to see your old shoes and gym bags, so be sure to put them away.
Grab the Hose- Yes, the hose. Spray down your vehicle and to loosen dirt and particles. If you have time, you can use a lubricant and a microfiber towel to quickly apply to your vehicle before wiping it clean.
Shake Out the Mats- Grab your floor mats and give them a good shake before placing them back in the vehicle.
Once you've completed the aforementioned steps, your car should be back to looking great before arriving to your next destination. Good luck from Bend Honda!